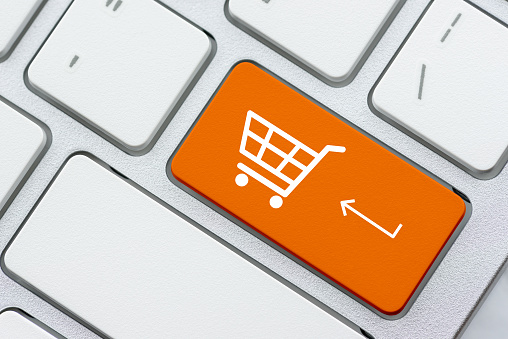 08 May

SAP S/4HANA Sourcing and Procurement analysis

Online shopping is one of the most common purchasing concepts most of us make over the internet. In just a few taps or clicks, you'll be able to make an order to be delivered to your doorstep. Not only that, but you'll also be able to securely choose the mode of payment you prefer, track your purchase and delivery, and predict when you'll receive it!

Try to think of conceptualizing and bringing this picture into a work setting or business setup. Will you agree that it's going to be very convenient? Let's dig a little bit into how we can materialize using this method through SAP S/4HANA Sourcing and Procurement.

There are a series of steps that our order needs to undergo just before it lands in the palm of our hands. We're going to discuss the general details as we go along. This way, we will be thrilled to know how these will be beneficial within our organization.

From the moment you try scrolling from this "ABC Online Shop," just by scrolling items, you're allowing the website to collect caches (traces) that capture your interest. Then, you decided to hit "Add to cart" and to check it out. Admit it! There are instances wherein before you end up purchasing something, "Reviews" is one of your top priorities, and too see-through the "prices" to do some bargaining with yourself. You'll also go through policies and warranty documentation if that applies to your purchase.

After those random battles with oneself, you are now tracking your purchase based on the estimated turnaround time (ETA) quoted. You then check your delivery from when it started from the point of order, from when it's in transit, and so forth. Upon receipt, you'll then have the actual item and the invoice alongside it.

This simplified scenario helps us better understand how we can use and implement SAP S/4HANA in our work environment. It will undertake various phases that allow your operation to anticipate positive end-result, project numbers or figures, potential drawbacks, needed adjustments, and predict demands in a real-time manner.

The catch is that you can formulate it to be Self-Service! Let's now try to put the sample scenario from a corporate (associate) perspective. You'll have to start gathering insights such as expenditures/costs, governing policies & rules and identify your suppliers' performance that will match your forecasted demands.

Moving on, you now want to be involved with the process that your purchase will have to undergo. You'll narrow down your gathered inputs by starting from the acquisition of the asset. Next is how this will match your distributor's terms and company guidelines. Then, you'll go down to accommodate the payment agreement. Lastly, you'll need to secure producing invoices for tracking and inventory purposes.

And just when you think the game is over, you may be getting ahead of yourself. You have to have a data source that will help you assign and manage the required functions and contracts. SAP S/4HANA's Sourcing and Procurement will guide your whole methodology.

Above all of these, you can oversee these through a time-sensitive and reachable environment. All made possible and powered by SAP S/4HANA.